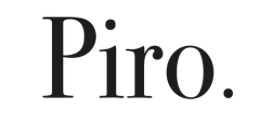 MIAMI (June 7, 2022) – Olio Piro is on a winning streak. The premium extra virgin olive oil, made from the early harvest of a proprietary blend of Italy's best olives including those from its own groves on the slopes of Mount Amiata in Southern Tuscany, has been crowned a winner in the 2022 New York International Olive Oil Competition.
This is the fourth year in a row the EVOO has been named best in its class in the important international olive oil contest. Olio Piro, a new member of the Specialty Food Association, will be featured at a special event hosted by Urbani Truffles during the Summer Fancy Food Show in New York next week.
A relative newcomer to the competitive world of high-end olive oil, Olio Piro has been produced since 2018 in the Maremma region of southern Tuscany in the ultramodern Anteata Frantoio olive mill. The mill is owned and operated by Romain Piro and Daniele Lepori. Romain Piro's sister, Marie-Charlotte Piro, based in Miami, is the brand's worldwide ambassador.
"We're so proud that our specially-crafted blend is striking a chord with experts and food connoisseurs alike" says Marie-Charlotte Piro who is working to expand U.S. distribution. Olio Piro is available online at olio-piro.com, and at more than 50 specialty food markets including Casa Tua Cucina in Miami and Monsieur Marcel Gourmet Market in Los Angeles.
The robust oil, made with a proprietary filtering system, is considered both complex and balanced, boasting floral aromas, herbaceous flavors and a distinctive peppery finish that works especially well as a finishing oil. "Olio Piro is a luxurious addition to most any meal and a special treat drizzled over fresh sliced tomatoes and mozzarella or even vanilla ice cream. It's a perfect gift for any host who appreciates fine food," Marie-Charlotte says.
The EVOO's simple label with black and gold type is designed to evoke a bottle of fine perfume. It is sold in half-liter bottles for $59 and a chic smaller bottle, perfect for gift baskets, is sold for $18. For chefs, Olio Piro is also available in 5-liter tins for $289.
Since its debut in 2018, Olio Piro has won 18 international awards and was named "Best in the World" in its category in the 2021 edition of the prestigious Extra Virgin Olive Oil guide, Flos Olei.
For the 2022 harvest in October, Olio Piro will be pressed in a new facility in Montalcino, Italy, that will enable expanded production.
###
Media Contact:
Louise Kramer, lkramer@louisekramer.com or 917-734-1563