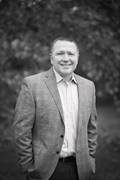 April 22, 2021, Novato, CA – Kuhn Rikon USA announced this month that Mark Adkison has joined the team as President in the United States, where he will lead the US-based team managing the North and South American markets.
With nearly twenty years of experience working with top-tier brands across the housewares industry, innovating successful product lines, negotiating with major consumer brands and retailers, and implementing innovative sales and marketing strategies. Most recently, he served as Vice President of member and buyer relations of the International Housewares Association, overseeing the Inpired Home Show as well as other major initiatives.
"I am convinced that his knowledge, contacts and insights will be a strong driver to accelerate our business in the coming years," said Tobias Gerfin, CEO & Chairman of Kuhn Rikon Corporation.
Adkison will be managing operations for Kuhn Rikon nationwide. In 2021, he will oversee Kuhn Rikon's major expansion into the US cookware market, as well as significant developments in the company's eco-friendly and recycled product lines, meeting a growing demand for sustainable housewares in the United States.
Kuhn Rikon is the #1 brand of Swiss cookware and cooks' tools sold worldwide, since 1899. The Swiss brand manufacturer inspires the world of cooking with innovative products to prepare, serve and enjoy special moments around the table. Kuhn Rikon is a family-owned company with headquarters in Rikon, Switzerland, with subsidiaries in Great Britain, Spain and the USA. For more information visit www.kuhnrikon.com.