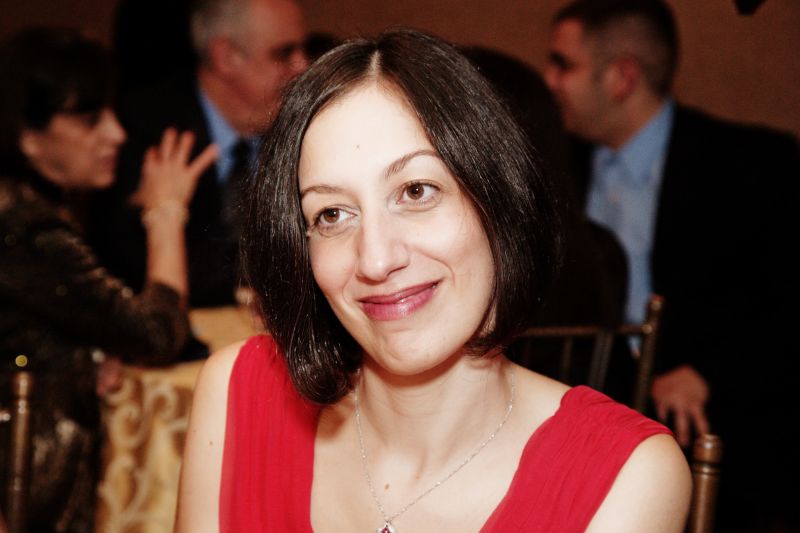 The stars in life are those who don't seek the spotlight but shine a bright light wherever they go. This was Marie Cacciato. She passed away on Wed., August 24th, but her radiance will forever be remembered.
For more than 20 years, she nurtured connections as a PR and Communications professional. Throughout her esteemed career, from her early industry days as a young publicist to when she was a seasoned executive leading teams and many accounts, she was a true pro who put relationships first. She treated everyone with respect, and everyone who knew her regarded her highly for it.
Her own standards surpassed her clients' expectations, but the real impact of her dedication to her craft was immeasurable. She launched products and professions. She didn't just lift up brands -- she lifted people up. She supported everyone else's success in work and in life, helping to make them successful. She was a fan for all, and her genuine spirit attracted so many of her own fans, she could've filled a stadium.
It wasn't in Marie's nature to ask for special treatment, but she made others feel special. Her polished and powerful yet warm and graceful presence was admired by colleagues and media alike, and she advised and mentored many with her deep knowledge, creativity, and experience during her tenure at JB Cumberland PR, Didit.com, and Zozimus Agency. Her joy for design was also seen in the enthusiasm and expertise that she brought to the International Housewares Association's Home + Housewares Show over the years, representing Bodum, Joseph Joseph Ltd, Chef'n Corporation, iSi North America, and other consumer products.
Marie's influence, guidance, and kindness will always be felt by those of us who worked with her, laughed with her, collaborated with her, and were transformed by her. How she lived will continue to inspire us all every day.