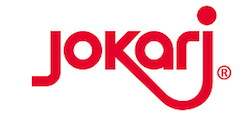 CARROLLTON, Texas, June 14, 2016 /PRNewswire/ -- Innovation and excitement surround Jokari/US, Inc. as they unveil for sale, for the first time in company history, a collection of gourmet consumable products created and introduced alongside celebrity cooking icon Paula Deen!
Kicking off this historic moment, Deen is to appear with Jokari at the Dallas Total Home & Gift Market, June 24th at the Dallas Market Center, where they will be offering samples and taking orders for five of Deen's favorite recipes: Original Recipes Baking Mix, Fried Chicken Batter Mix, Hoecake Mix, Cornbread Mix and Ooey Gooey Heavenly Fudge Mix. Jokari Chief Executive Officer Don Saller said that each irresistible Southern recipe has been personally authenticated by Deen.
"She's been very hands-on with the product line; it's not just her name stamped on it. The first five came from some of her restaurants' top selling items," said Saller, hinting that more Deen consumables are in the works.
"There are at least three more mixes coming… all of which stay true to Paula's recipes. She approves every mix before it hits the market," said Saller.
The consumables market is new territory for Jokari, so the company also is introducing promotional displays to help retailers showcase the line without taking away from already-limited shelf space.
Saller mentioned that large retailers like Amazon, Wayfair and Zulily already have expressed interest in carrying Jokari's Paula Deen consumables line, but he also looks forward to expanding the company's reach to more refined markets.
"These products do touch different types of markets we've never ventured into yet," said Saller. "We're really excited about getting Jokari into gourmet stores!"
Gourmet retailers interested in Jokari's new Paula Deen baking mixes can sample recipes and place orders at the Dallas Total Home & Gift Market, June 22-28, 2016.