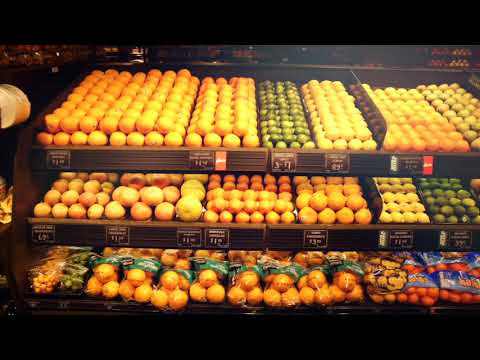 WEST VALLEY CITY, Utah, Feb. 21, 2018 /PRNewswire/ -- Foodies in Holladay, Utah, now have the option to shop at Harmons newest, state-of-the-art, Grocery Store. The highly anticipated Harmons Holladay Market, located at 4675 South Holladay Boulevard, is now open to the public.
"We are proud to officially open our doors to the Holladay community so that customers living and working in this area can experience all that Harmons has to offer," said Harmons Co-Owner and Vice President for the Customer, Bob Harmon. "This project has been in the works for several years, and we are thrilled to see it become a reality."
The 16,500-square-foot store may be smaller than a traditional Harmons, but don't let that fool you. The store contains everything Harmons' large format stores have to offer, and also boasts a 2,400 square foot mezzanine, outdoor balcony seating overlooking picturesque views of Mt. Olympus, and a modern cooking school where budding chefs and seasoned foodies alike can enjoy exceptional cuisine and hone their culinary skills.
In addition to the quality products and services customers have come to know and love at Harmons, Harmons Holladay Market also features dry aged beef, an unsurpassed selection of fresh foods prepared from scratch by skilled chefs, a gelato bar featuring sweet creations made in the Italian tradition, artisan bread baked fresh daily by specialty-trained bakers, the largest selection of specialty cheese you can find, certified organic produce, Harmons premium private label products, and over 2,300 local products.
Harmons Holladay Market brings 150 new jobs to the area and also features a full-service pharmacy accepting all major insurance plans, in-person pharmacist counseling on all prescriptions, specialty pharmacy services, and dietitian services.
"Harmons Holladay Market has already been embraced by the Holladay community, and we are thankful to the city for their support throughout this process," said Harmon. "We are truly lucky to be in the grocery business, and can't wait for customers to see the store we've created for their neighborhood."
High-resolution video and photos available upon request.
About Harmons:
Since 1932 Harmons passion for learning, growth and innovation have been the building blocks to help the company expand from a single fruit stand to 18 thriving locations, spanning from Northern Utah to St. George, with a 19th store opening this summer in Riverton, Utah. Harmons is known for its unique grocery industry approach, which provides true value to its customers through fresh, local foods prepared in-store by chefs, artisans and experts; local Utah products; and an aggressive sustainability program. For more information about our stores, please visit harmonsgrocery.com.