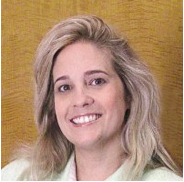 Dallas, May 3 –
GC Buying Group is pleased to announce the return of Karen Chandler to the team as Special Projects Coordinator. With broad experience in all areas of the independent kitchenware sector, including opening her own retail store, Chandler's relationships and acute understanding of the industry will bring a fresh perspective and new ideas to GC.
"Being a Store Owner has given me an entirely new perspective and widened my understanding about the everyday triumphs and tribulations faced by independent retailers," expressed Chandler. "I am proud and eager to return to GC able share my expertise with both Store and Vendor Members!"
Chandler worked for GC from 2008-2011 as Vendor Coordinator and was a dynamic member of the team whose forward thinking and dedication to supporting GC Vendors resulted in the continuous optimization of effective GC programs.
After co-owning and operating the retail store for six years, Karen had the opportunity to sell-out to her business partner.
Karen attended Chicago's 2017 International Home and Housewares Show in March with a few goals in mind, including taking a fresh look at industry buying groups. It occurred to Chandler that there was little operational similarity among the groups. Conversations ensued between Janis Johnson and Karen Chandler, resulting in a newly created position at GC.
As Special Projects Coordinator, Chandler's primary focus at GC will be creating special programs for Store and Vendor Members, including developing strategic partnerships to increase members' profitability and competitive advantage.
"With front line experience, Karen's ability to see the business through the eye of the retailer will bring an additional element to our team that already includes longtime veteran Maryann Samsa," said Janis Johnson, President and Founder of GC Buying Group. "Karen is well positioned to vet various issues for both GC Store and Vendor Members and we are quite enthusiastic to share experiences and learn from one another."
Karen's inaugural day with GC Buying Group was on April 18th, just in time to hit the ground running before the Group's Summer School event in Atlanta on July 12th and 13th.
About GC Buying Group:
GC Buying Group Members form the original and leading buying group in the housewares industry. Celebrating 35 years in 2016, GC works to ensure the success of independent retailers with a variety of programs and services, including discounts provided by 200 plus vendor members.
For more information on Gourmet Catalog, call: +1-214-855-0005, email: info@gourmetcatalog.com or visit: gcbuyinggroup.com.
Like GC Buying Group on Facebook: GC Buying Group
Follow GC Buying Group on Twitter: @GCBuyingGroup
Follow GC Buying Group on Instagram: GC Buying Group
Follow GC Buying Group on Pinterest: GC Buying Group