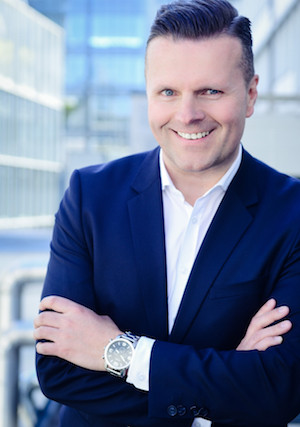 IDAR-OBERSTEIN, GERMANY — Fissler continues to strengthen its leadership team with the appointment of Martin Bieri as Sales Director EMEA & Americas, effective April 15, 2021. Based at Fissler's global headquarters in Idar-Oberstein, Germany, he will be responsible for sales in Europe, the Middle East, Africa and the Americas.
Martin Bieri has a long track record with retail and consumer brands. He previously worked with Wüsthof, a premium knife producer, as the Global Vice President Sales & Product Development, where he played a key role in securing strong results.
"We look forward to welcoming Martin Bieri to Fissler as we take our next steps to strengthen our key customer relationships, expand distribution, secure sustainable growth and raise the premium image at point of sale," comments Jacob Oesterhaab, Chief Executive Officer at Fissler.
Since last year, the company has embarked on a new strategy with a very clear focus on investing in core product categories, core markets, innovation and marketing to strengthen its position as a globally leading, premium cookware brand. This also includes significant changes to the company's leadership team at its Idar-Oberstein headquarters and changes of management in subsidiaries.
About Fissler
Fissler is one of the world's leading manufacturers of high-quality cookware. The premium brand's range includes pots, pans, and pressure cookers. With perfection, precision, and skilled workmanship "Made in Germany", the family-owned company - founded in Idar-Oberstein by Carl Philipp Fissler in 1845 - ensures that cooking is always a joy, with delicious results every time. The innovative design and exceptional quality of its products have won Fissler numerous awards over the years. For further information, please visit www.fissler.com.