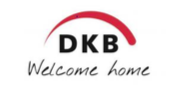 11th January 2021
IRVINE, CA– As the owner company of DKB Household, Diethelm Keller Group (DK) has made an investment in the SWISSMAR companies, located in Canada and USA. With the strategic alliance, DK aims to further strengthen its brand portfolio in the household goods sector and underpins its strategic plan of becoming a leading supplier of high-quality houseware and cookware products globally.
The strategic partnership is an important step for both, SWISSMAR and DKB Household. Details of the investment and conditions were not disclosed.
"Based on our long-term relationship with SWISSMAR as exclusive distributor of our brands in Canada, we strongly believe that this strategic partnership will drive further growth in North America," said René Stutz, Group CEO of DKB Household. "Our intensified affiliation will benefit all our brands, and thus strengthen our market position significantly. "
Daniel Oehy, owner and President of Swissmar: "I am very much looking forward to boosting our partnership, which will enable us to collaborate in new and meaningful ways. We will join forces on brand building, innovation, and sales support, and thus enhance our brand portfolio and facilitate continued growth".
SWISSMAR will be managed as an independent company and will continue to be led by President Daniel Oehy. Oehy will also serve as Executive Advisor to DKB USA from Canada. Upon receiving his visa for the US, he will also assume the leadership of DKB Household USA to fully leverage both companies' strengths in the North American region.
Diethelm Keller Group is a Swiss family-owned enterprise dating back to the 1860's. The company operates in 25 countries and represents a portfolio of leading Swiss and international companies, each maintaining a high degree of entrepreneurial autonomy. One of these operating units is DKB Household and SWISSMAR has been the Canadian distributor of their brands including Zyliss, Cole & Mason, Culinare, Jamie Oliver and Ken Hom.
Further information:
DKB Household Group is part of the Diethelm Keller Group. The DKB Brands Zyliss, Cole & Mason, Culinare as well as Jamie Oliver and Ken Hom are sold in more than 70 countries globally.
With Headquarters in Richmond Hill, Ontario, SWISSMAR is a leading housewares supplier since 1983. SWISSMAR is globally known for its "Cooking at the Table" products like Fondue and Raclette. In addition, it is the North American partner for Borner as well as the exclusive Canadian Partner for Scanpan and for the DKB Brands.