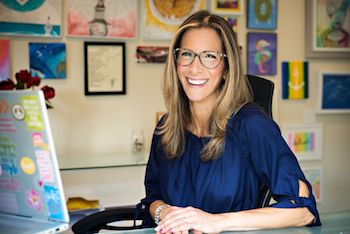 Announcing the CMA's New Managing Director
The Cookware Manufacturers Association (CMA) Board of Directors is pleased to announce and welcome Fran Groesbeck as the new Managing Director. Fran steps in to fill the position held by Penny Rosema as she retires mid-2021.
"Fran brings a career of market experience, from retail, product development and manufacturing" said Andy Padawer, CMA President. "Her industry relationships and experiences will ensure that the CMA will grow and evolve to serve the cookware and bakeware industry. Fran's ability to foster strong relationships will support our mission at trade shows, with the media, and among consumers."
Fran has spent her career in the housewares world. Starting her career in Williams Sonoma and Pottery Barn stores, her big step into the world of housewares was with Macy's/Federated Product Development as the Product Manager for Tools of the Trade. She went on to become Brand Manager of Hard Home for Frederick Atkins, which led her to the fantastic opportunity at Whitford Worldwide.
At Whitford, a leading nonstick coating company, Fran created the Worldwide Retail Marketing Program to provide retailers with the information and tools they needed so they could specify the ideal coating with precision. Over two decades this program was expanded to other countries – and other partners in the industry, including importers and brand owners. The objective of the program was to connect innovators and technical experts at Whitford with the decision makers and specifiers in the appropriate markets and help solve their problems – sometimes before they even anticipated them! She has had the pleasure to work with retailers, importers, brand owners and factories around the world. Now she brings that experience to the CMA!
Rosema said, "Fran's experience in housewares product development, manufacturing, retail expertise, collaborative style and energy made her a perfect fit for this role. Her focus on results makes her the ideal person to promote the interests of CMA members."
As Managing Director, Fran has clear goals for what she plans to accomplish. "I am honored to be selected for this position with the CMA. I can remember the excitement of when I was selected as a CMA member representative, and now to be directly involved in helping to grow and expand this amazing Association, is a dream come true. Together with the Board, we have a lot of new ideas in the works. I am looking forward to expanding our membership and connecting with more key industry experts. With a vision of bringing more benefits to our members, growing the reach and recognized expertise of the CMA, and connecting with all key groups of the market, we are ready to go!"
The CMA is a not-for-profit trade association owned by its membership: manufacturers of cookware, bakeware and kitchenware with substantial operations and headquarters in the United States. The CMA helps develop engineering standards for the industry, disseminates information to all members of the industry, and offers forums for members to learn about the latest advances in manufacturing, retailing, distribution and materials. For retailers specifically the CMA has developed a comprehensive series of educational tools, materials about design, care and much more. Check us out at cookware.org.
Contact Information:
Fran Groesbeck
Phone: 646-372-4660
Email: fran@cookware.org
Website: Cookware.org