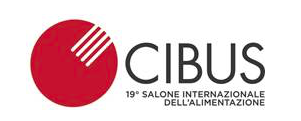 (Parma, November 6th, 2017) - Every year 800 food companies expand to foreign markets for the first time. Exports of Italian food&beverage in 2017 increased by about 7% over the previous year, with a forecast year-end turnover of about 32 billion Euros. The most important destinations for Italian food products are Europe and, increasingly, the United States; however, the Asian market is also growing, primarily China, Hong Kong, South Korea, Thailand and Taiwan (source: Federalimentare). This growth trend is reflected in the profile of the 19th edition of Cibus (Parma, 7-10 May 2018): exhibition of new products that can conquer international markets and more top buyers from every continent.
Together with the ICE Agency, a plan has been put in place to attract more foreign buyers from Europe and overseas: it involves a road show that is travelling to leading food trade shows abroad and targeted meetings with distribution operators in the different key markets, that is, France, Germany, China, USA, Southeast Asian countries, and more. An agreement has already been signed between Cibus and Macfrut (the fruit and vegetable trade show) to facilitate the exchange of buyers on concurrent exhibition days (9 and 10 May, 2018) and their joint presentation in November in China, coordinated by the Emilia Romagna Region. The Hosted Buyers Program, which helps buyers set up meetings at Cibus and organizes guided visits to Italian food&beverage companies, has been strengthened.
Cibus, which is now an annual event (on odd years with the Cibus Connect format in the same week as Vinitaly), will host more than 3,000 exhibiting Italian companies in its 19th edition, thus confirming its status as by far the most important international exhibition dedicated to Italian food.
"More and more, Cibus represents for Italian companies not merely a leading international event for the promotion of their products, but an instrument for increasing their exports, thanks to Cibus' activities even outside of the exhibition venue - declared Giandomenico Auricchio, President of Fiere di Parma. - The importance of Cibus is confirmed by the ever growing number of foreign buyers, who consider it a unique platform for Authentic Italian Food, as at the Parma trade show they only come across Italian companies that exhibit products of the very highest quality."
"Fiere di Parma, thanks to its historical relationship with Federalimentare and the growing number of agreements with other leading Food (Cologne Exhibition Centre) and Wine (Verona Exhibition Centre) venues, - added Auricchio - is actively involved in synergetic relationship dynamics, in order to generate concrete business and export opportunities for Italian companies participating in Cibus."
In order to seize and stimulate the positive signs of growth in domestic internal consumption and in international operators' interest, Cibus 2018 will help exhibitors interact ever more efficiently with players in the Retail, Ho.re.ca. and away-from-home eating sectors: some areas of the trade show will be set up by great international retailers, as well as by the "Italian Food&Beverage Managers Association (A.i.f.b.m.).
The University of Parma and IPSOS will discuss the topic of the dynamics of family consumption and present 4 research projects at the conference entitled "In Store marketing: the experimental way." The first project is about the new consumer face recognition technology which enables retail outlets to offer personalized promotions, which expire at the end of the client's visit. The second one is about an experimental linear shelf with less depth but the same display space. The third one concerns coloured shelf labels used to communicate the nutritional quality of the products, and the fourth shows new ways of presenting promotional convenience in flyers. Research will be supported by partnership with national partners and industry.
Finally, Cibus is developing its role as a catalyst of information and reflection about the performance of the food&beverage and grocery retail sectors thanks to an agreement - already operational - with IRI (Information Resources Inc.), a company specialized in information about, and analysis, of Consumer Packaged Goods markets: every month "Market Insight" provides trends and information about the agri-food sector community through the Cibus newsletter and the Cibus.it website.
"This new and important collaboration with Cibus - said Angelo Massaro, Managing Director of IRI Italia - enables us to further strengthen our relationship with the most important operators in the Italian and international Food&Beverage sector through analysis and insights which we hope can support them in their day-to-day business management."