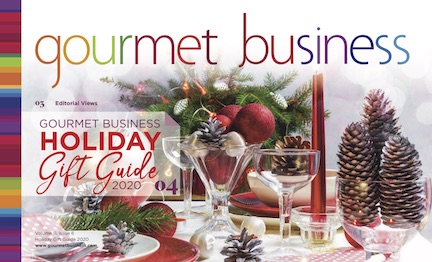 Making Up For Lost Time
I imagine it feels like the pressure is on right now for anyone in retail. There is anxious anticipation of what the holiday season sales are going to bring, and how much it will help make up for all of the lost time due to store closures and other pandemic related complications. The predictions for holiday spending have been mixed. The only thing we know for sure, it will not be your average holiday shopping season.
Many are predicting that the upcoming election will dominate the attention of consumers, and may delay the holiday rush. At the same time, many are concerned about the second spike of COVID cases, and may shy away from physical shopping in stores. They are likely to start shopping earlier because everyone knows that it will take more time to get gifts for everyone on their list.
If you have a bricks and mortar retail location, I hope you are thinking about offering some sort of click and collect system, where customers can place an order without stepping foot in the store, and collect their merchandise at the curb. If you have the ability to partner with a local delivery company, that will be all the better, since they are predicting a fifty percent increase in demand for these types of services during the holiday shopping period. Any person whom has ordered online recently has experienced serious delays in shipping. This is going to serve as a deterrent for some when it comes to holiday shopping, and as a result they may seek local stores with actual inventory, good advice, convenient delivery and pick up options, and most of all, unique and desirable merchandise.
I believe if you want to truly stand out, and benefit from word of mouth advertising, you need to strive to create a truly pleasurable shopping experience this holiday season. The starting point for an exceptional shopping experience will be your merchandising and product selections. Hopefully, you are ready to show a curated assortment of products that will appeal to those whom are seeking a special gift for someone that they know enjoys cooking, entertaining, and enjoying good food. To help you to that end, we present to you in this issue our 2020 Gourmet Gift Guide, which we hope may bring inspiration to you as you finalize your assortment.
I wish you all a healthy and successful holiday shopping season.