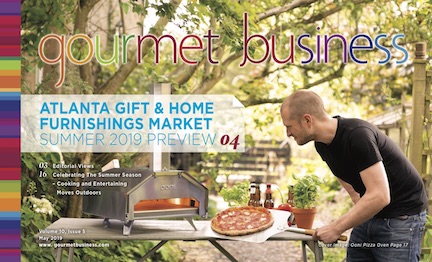 Artisan Crafted Products Are In Demand
For a number of years now I have seen consumer tastes become even more specialized. Meaning, a simple and generic product is likely to go unnoticed and probably unwanted. It seems that its distinction that really sells right now. Nothing satisfies distinctive taste better than the artisan and often handcrafted goods that are coming to our country from far-flung destinations. They are distinctive in nature because they are made in low volume usually, and that means there is not going to be an example in every household. These products are going to be unique, eye-catching, and often a conversation piece in and of it self. I think retailers should be on the lookout for these special products to integrate into their current product assortment, to capture the attention of the discerning consumer.
The markets will be open again this summer in Atlanta in the East and in Las Vegas in the West presenting an endless variety of unique products from suppliers who have sought out examples and even designed products that exhibit that je ne sais quoi that screams buy me now. We have been on the lookout for outstanding product examples, and detail some of them here in this issue that previews exhibitors presenting their latest products at AmericasMart in Atlanta. I think you will find these products for the home very attractive, and the specialty foods created by the local companies very unique and representative of the region.
Speaking of summer, it's time for consumers to get outside, and enjoy some pleasant weather. In this issue we also highlight some of the latest products for outdoor entertaining, which will inspire outdoor chefs to prepare great meals in their own backyard.