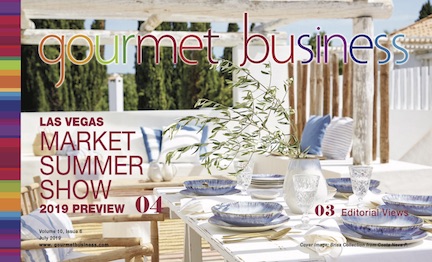 New Tariffs Are a Game Changer
The latest challenge facing our industry will be to minimize the impact of tariffs on sales and profitability. The first round of tariffs only impacted certain classes of goods, and was a small enough percentage that most trading partners were able to absorb the impact without changing prices in the short term. The Chinese government took further steps to lessen the impact by devaluing their currency so that American dollars would be worth relatively more. Now that the tariffs have jumped to 25% on a broad range of goods, it will likely force a change in prices to the end consumer that will undoubtedly impact retail sales. It is clear that consumers will have to pay more for the products they purchase, and therefore will be able to purchase fewer goods with the same level of disposable income.
Retailers, in turn, will have to choose wisely when deciding which products to choose for their store assortment this holiday season. I think that value is going to become very important for the remainder of this year to minimize the sticker shock that will be felt by many consumers. Of course, value is a relative term that will be impacted by the strength of demand and financial position of the store's core customer base, but choosing hot product categories will help mitigate the affect. Retailers also need to be aware that the tariffs will vary by country of origin. Some areas of the world may enjoy a newly established competitive advantage that hasn't been present for many decades, including products made in America. It may be time to consider introducing new vendors to your assortment that manufacture in countries that are less impacted by tariffs.
A good place to start researching interesting alternatives will be the markets in Atlanta and Las Vegas this summer, where you will find interesting products from every corner of the world. Hopefully the trade war will not last too long, and our country will be better off in the end. Only time will tell.