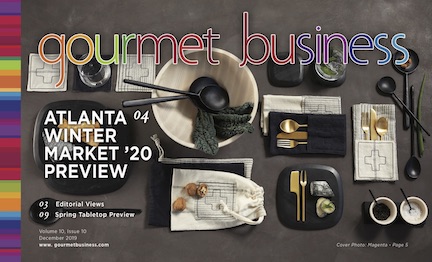 Leveling The Holiday Shopping Playing Field
It seems that brick and mortar retailers are battling back against the competition from pure play e-commerce retailers by offering clever new ways for their customers to shop and pick up orders. E-commerce retailers have enjoyed a rapid rise to success, mostly because they introduced a new level of convenience that was not readily available previously. The idea of sitting on the couch in the warmth and comfort of your home while ordering up the gifts you need for your friends and family, or in some cases even while at work, was too easy and convenient to be ignored.
I have been accused of being a last minute type of shopper. I like to look over the options, check prices, and read reviews…I just don't make spur of the moment gift decisions. This all takes some time, and by the time I have made my final decisions, it is often too late to order products on-line without paying exorbitant expedited shipping costs. One of the gifts I ordered this holiday season, a good ten days before Christmas, is being shipped regular ground freight, and I found out after it was too late, that it will not arrive at my home until January second of next year! I guess they are going to walk that one over from the warehouse out in the Rocky Mountains with the help of some Sherpa guides and pack mules. I knew I should have just visited a local retailer and selected from what they had left in stock.
That is the predicament I think that many face when deciding how to shop. The e-commerce websites have the ability to have a much larger selection, offer the ability to shop any time and at any place, and can adjust prices fluidly to clear out unwanted inventory.
The brick and mortar retailer, on the other hand, has some advantages too. Some enjoy the process of shopping in an actual store, where they can see well-merchandise products, attractively displayed, and enjoy the extra sensory experience of actually touching the product. They can ask questions from the store employees on the sales floor, and even receive valuable suggestions from a person that has knowledge of the products and categories featured.
But, for those shoppers that are attracted to convenience above all else, I have noticed this holiday season that many brick and mortar retailers have added new convenience to their retail operations. If you have been frustrated in the past by going to a store only to find out that the product you seek was sold out. Many retailers are offering the ability to shop on-line and reserve the product that can be picked up at the store immediately or at your convenience. For those customers that would prefer to not even get out of the car, perhaps because they have a car full of children in tow, can now even have the added convenience of curbside pick up. And let's not forget about the next wave of holiday activity, the customary returns. Many brick and mortar retailers are offering the ability to return products to the store instead of having to box everything up and ship it back for a refund at some point in the future, adding another dimension of convenience to the overall holiday retail experience.
I think all brick and mortar retailers should look at these interesting developments, and consider adding any convenience possible to further enhance the holiday shopping experience. The more that you do, the more likely it is that you will attract more customers, and have the ability to compete with alternative options in the retail landscape.